Description


Safer online shopping and banking
ESET Internet Security automatically protects your internet banking and offers a special secured browser through which you can safely pay online and access web-based crypto wallets.
Around-the-clock cyber guard

Multi-platform protection
Protect your Windows, Mac and Android devices with a single license for the ultimate in security and convenience.
Banking and privacy secured
Prevent unauthorized access to your computer and misuse of your data. Stay safe while making online payments and accessing e-wallets.
Protect your IoT and webcam
Test your home router and smart devices for vulnerabilities. See and block any unexpected access to your webcam.
Making the internet a safer place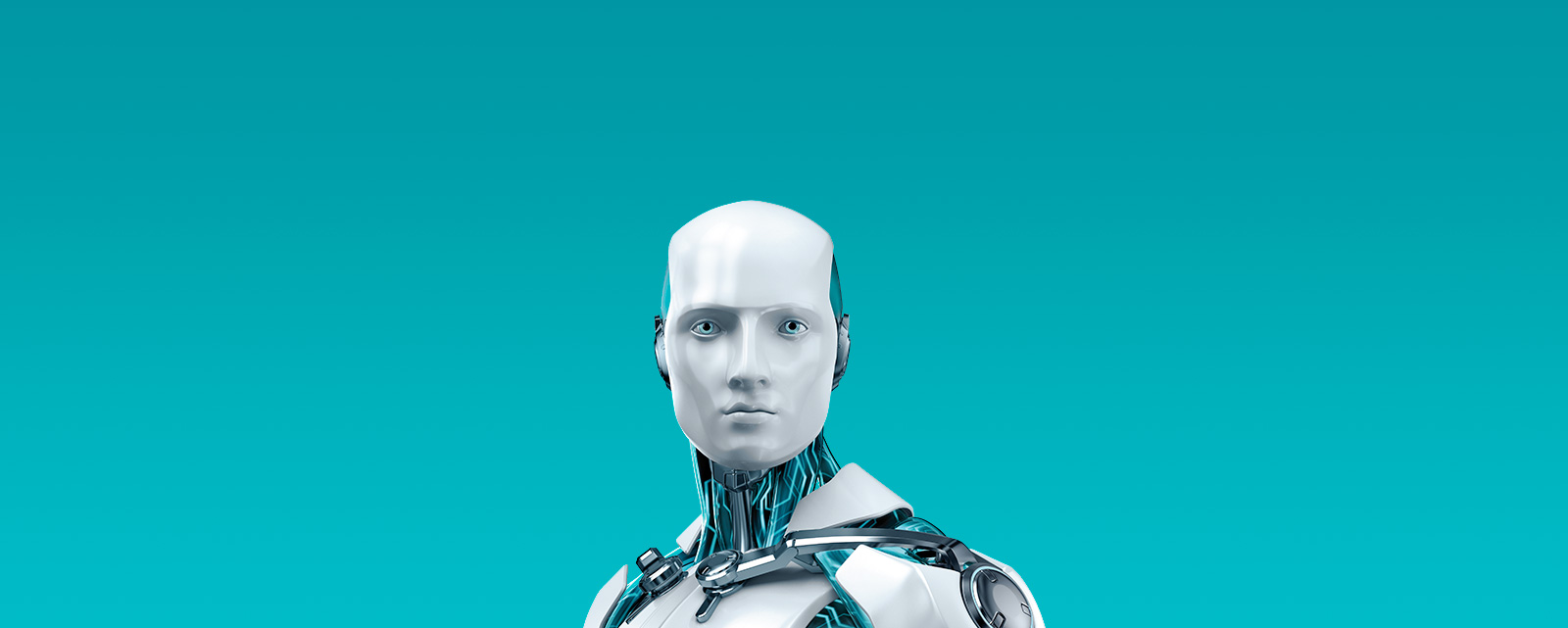 30 years of innovation
Built and run by security enthusiasts, ESET protects more than 110 million users.
Cloud-powered scanning
ESET LiveGrid evaluates malware-related data from users around the world to find the latest threats.
13 R&D centers worldwide
Our research network ensures that we are always at the forefront of the cybersecurity industry.
24/7 reliability
Built for speed, accurate detection and low system demands to keep you running smoothly.
Legendary antivirus technology
Protect yourself from ransomware and other types of malware with ESET's time-tested multilayered protection, trusted by over 110 million users worldwide.

Privacy protection
Stop hackers from misusing your passwords. Bank and purchase online safely. Prevent your kids from being exposed to offensive online content.

Anti-Theft
Stay safer by tracking and locating your missing computer in case it gets lost or stolen, and identify thieves via your laptop's built-in camera.

Minimal power usage
hether you're working or playing, browse the internet without slowdowns. Stay unplugged and online longer with battery-saving mode and enjoy gaming without distracting pop-ups.

Install and forget
Easy to install, renew and upgrade, our security is also designed for the simple setup of all routine tasks. Or, fine-tune your profile with 150 detailed settings. New computer? Transfer your license anytime with ease.
Screenshot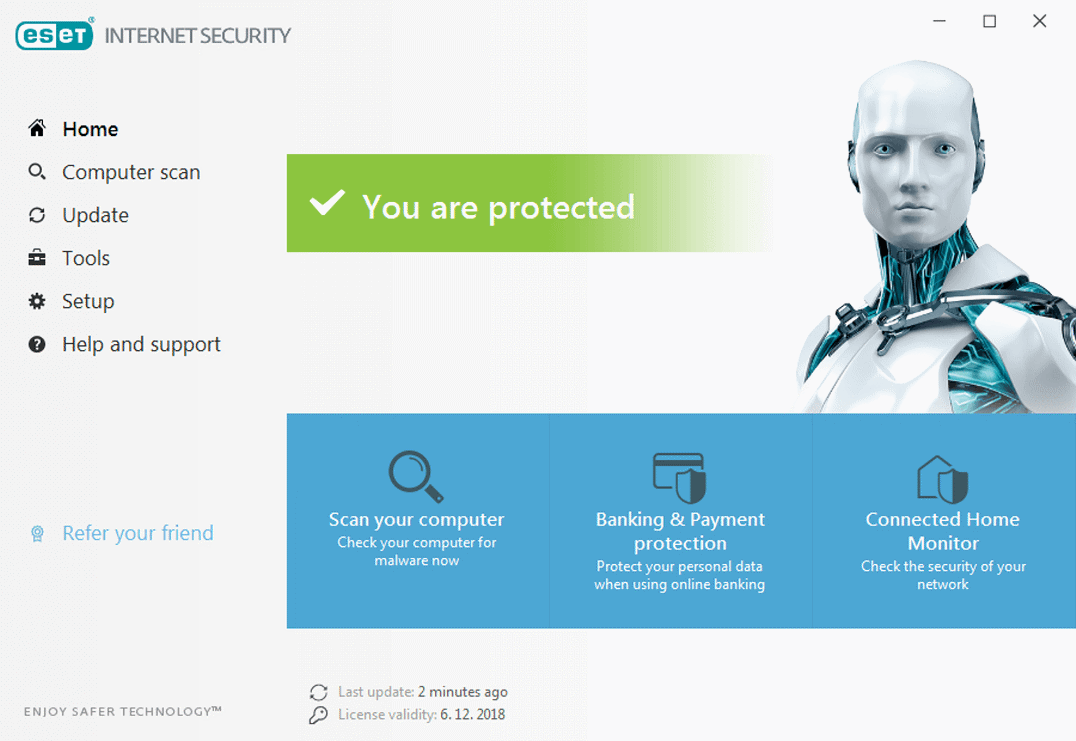 Learn more about Internet Security 2019